Blog/

Maddison Creative Small Business brand/web package
1st July 2020
Now is a time of great change in the world. We're heading towards the end of lockdown, with life beginning to pick up again after months of inactivity as a result of the Coronavirus pandemic. And with change comes opportunity for small business.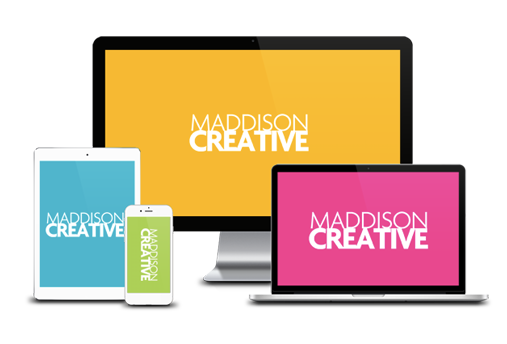 Retail outlets are beginning to open up and the leisure industry is bracing itself for the busiest weekend since March, with cafes, restaurants and pubs allowed to open up, albeit with some important restrictions designed to minimise the risk of the transmission of COVID-19 should there be anyone infected on the premises.
The lockdown has prompted many people to consider their futures too, both social and professional. We all want to keep the good things we've experienced in the last 90 days – fewer and shorter commutes, a greater sense of community, less impact on the environment, more autonomy and a better work/life balance, and jettison the things we weren't keen on about the old way of life.
Because of the things we've learned, and in some cases the situations we find ourselves in, some of us will be looking for new opportunities that tick our newly redefined boxes.
This could see a greater number of people seeking self-employment, giving them the opportunity to build a business around what's important to them, rather than having to work to someone else's priorities.
If you're one of them, and you're looking to launch your own startup/small business any time soon, then you're in luck!
For a limited time only, Maddison Creative have the perfect offer for you – Logo, brand and website for your new business for under £1000. That's right – for under a grand, you get everything you need to develop an identity for your business, and get online so potential customers can find you.
And if you need more, then we have a full range of bolt-ons to give you even more exposure: Business cards, letterheads, flyers, posters, shopping carts, email campaigns, promotional videos, animation – the works?
If that sounds like just the kickstart your small business/startup needs, then you can find out more here.