Blog/

Lidl wins court judgement over Tesco's use of yellow circle
26th June 2023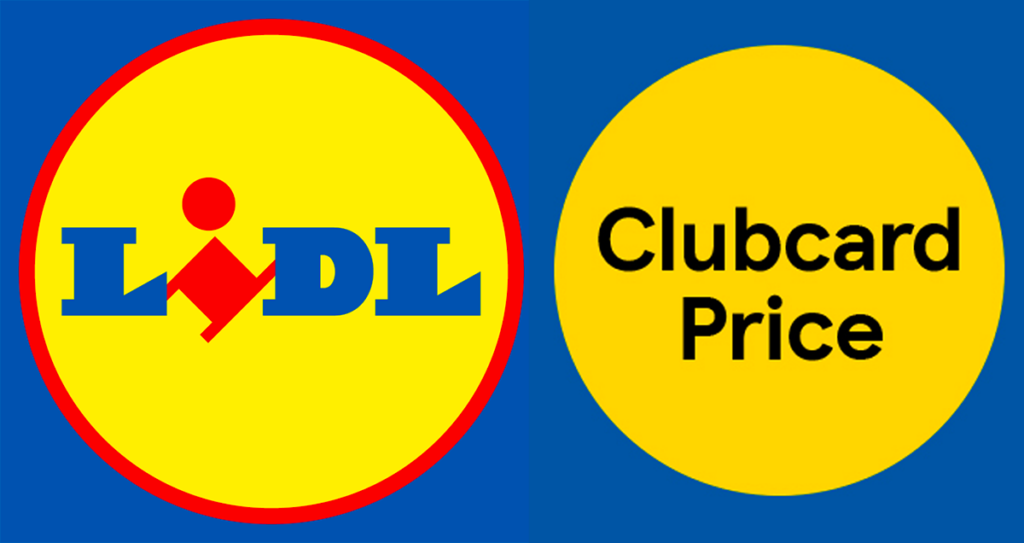 The fight for customers between supermarkets can be one of the most hotly contested in retail. And the stakes are high, with each household in the UK spending, on average, around £3600 a year on groceries at UK supermarkets such as Tesco, Asda, Waitrose, Sinsbury's but also budget supermarkets such as Lidl & Aldi.
Advantage cards with loyalty points, loss leaders, direct price comparisons, price matching, arguing over copyright of a caterpillar cake – it's all a bit feisty and done in plain sight of the public.
But with the rise of budget supermarkets in recent austere times – notably Aldi and Lidl – the bigger supermarket brands have begun 'taking inspiration' (how people in design legitimise borrowing from other sources – all above board of course!) from their low cost counterparts, in an effort to convince customers they're just as good value for money.
However, the latest battle could prove costly for UK supermarket giant Tesco, as the High Court in London has given Lidl the right to block the use of its branding Tesco has not-so-subtly borrowed.
The argument centres around Tesco's use of a yellow circle on a blue background that it uses to promote its Clubcard discounts, in an effort to make it appear thoroughly 'budget'.
Judge Joanna Smith determined that the only way to end the loss that Lidl is currently experiencing as a result of the continued use of its brand by Tesco is for them to change everything that features the disputed brand assets – something that it is estimated could cost up to £8m given how ubiquitously the design has been used.
Tesco are appealing, but in an admission of guilt of sorts, asking instead for damages to be paid to Lidl (presumably substantially less than £8m), and in return they are permitted to continue using the design.